City & Vine Experience (150 mins) ALL INCLUSIVE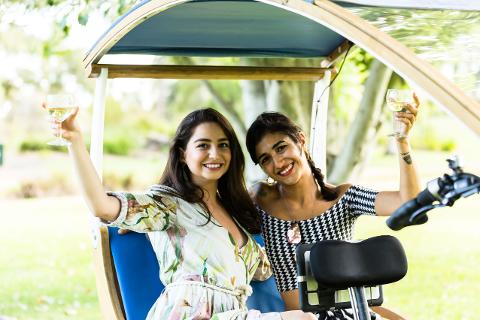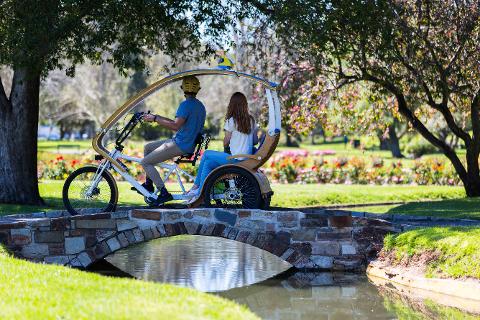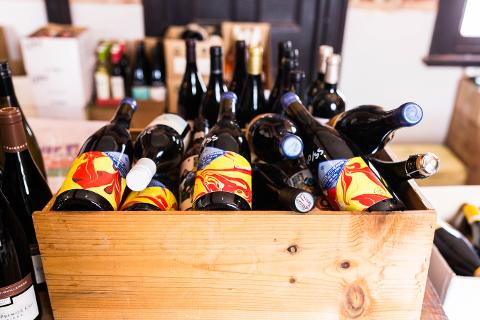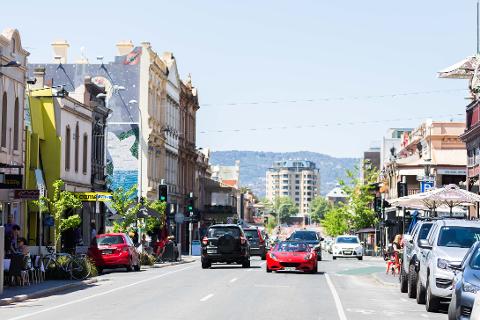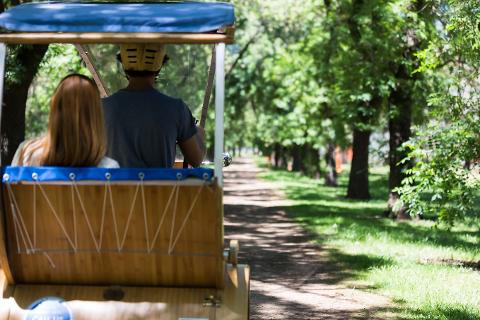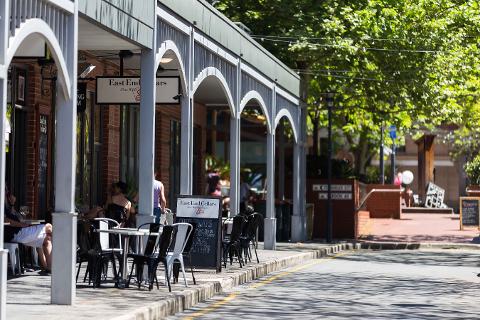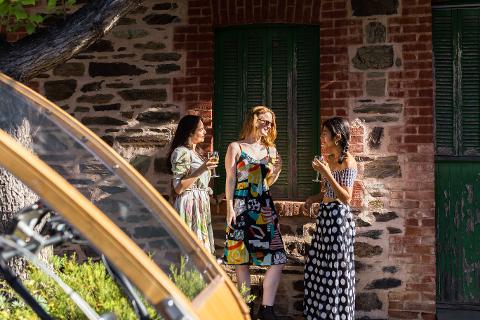 Duration: 150 Minutes
Location: Adelaide, South Australia
Sit back and relax in our comfortable bambooed-bodied electric assisted pedicabs as our guides glide through the laneways and backstreets, uncovering some of the most exquisite places to dine, lush and rich city parks and world class cultural and public institutions like the Art Gallery of South Australia and Adelaide Festival Centre.
Along your journey you will visit two of the largest wine stockists the city has to offer - The National Wine Centre, East End Cellars and city cellar door Urban Wine Room. These top class establishments will engage you in an immersive wine experience that transports you all over South Australia in a swirl and a gulp of a glass (or a few) allowing you to develop a keen understanding of why our State is known to be one of the best wine regions in the world!
National Wine Centre
The National Wine Centre has made a significant investment in its long-term offering for visiting groups with the installation of 14 Enomatic 'wine by the glass' dispensing machines. They're incredible to witness in the flesh and allow visitors access to 120 wines at a time from the Centre's 38,000 bottle collection, making this the largest wine tasting experience in Australia and the fourth largest in the world.
It provides a convenient central location where a wide range of wines can be tasted and compared including Penfold's Grange and Henschke Hill of Grace, which are surely two of the most evocative phrases in the world of wine.
EcoCaddy Guests will receive a pre–loaded Enomatic card to the value of $25.00 with the added option to enjoy charcuterie platter featuring produce from South Australia that can be purchased at the time of your booking or over the counter.
East End Cellars
At East End Cellars they take their wines seriously. Very seriously. Their excellent reputation has been built over the years through knowing what wines to stock and finding the wines their customers are looking for. Their passion is for the wines of small wine producers. Those whose aim is to produce great wines of individual character and whose focus is solely on quality over quantity.
The decision to stock a wine is based purely on the wines quality and the value it will represent to their customers. When one of their staff recommends a wine it is entirely because that wine possesses the quality they seek, not because we are locked into an inflexible quantity deal with a large producer.
The Tasting Room at East End Cellars will provide a guided tasting of three-five wines from their feature winery of the week matched with three international cheeses on locally made sourdough.
Urban Wine Room
An under the radar wine bar specialising in boutique wines from some of the SA's best up and coming winemakers as well as some seasoned industry heavyweights. Their focus is on providing the story and context of both winemaker and their wines rather than bore you with technical data and vineyard jargon.
You won't find superfluous tasting notes either as they place a huge emphasis on the differences of the individuals palate and flavour perception. Some, off the track, regions they love showcasing are the Riverland, Mt Gambier, Southern Flinders, Kangaroo Island and Robe as well as some tiny niche pockets of the Adelaide Hills.
Their wine list rotates throughout the year, with a passion for native Australian produce and utilising approximately fifty native ingredients on their cheese, charcuterie & spirits pairing menus.
Their modest but perceptive spirits menu highlights some of the most cutting edge and resourceful gin producers from around SA who are also utilising Australian native ingredients in a bid to enlighten the Australian public on how incredibly diverse our country is. All in all they aim to give you an incredible tasting experience whilst taking in a few ridiculous stories and some interesting facts.